At Nor-Cal Controls, our employee's health and well-being are important. It's not only beneficial, but it creates an effective and efficient working environment. Healthy individuals are more optimistic, creative, and motivated. Nor-Cal inspires and empowers its employees to be the very best versions of themselves and here's how...

Get Moving!
It's no secret that sitting for long periods of time can cause back and neck pain, leg cramps, and even eye strains from staring at the computer. Nor-Cal encourages the team to get up and stretch frequently and many of us are even provided with stand-up desks.

Some departments at Nor-Cal take walk breaks together. Not only do these walk breaks get us outside and moving but they promote exceptional teambuilding opportunities.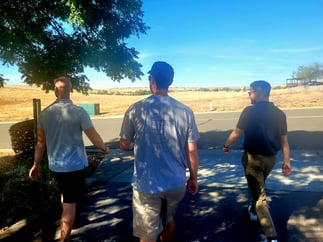 In the springtime, we have our annual Walking Challenge where employees log in their steps and at the end of the month prizes are awarded to the top steppers. For two years in a row the title for the most steps accomplished has been awarded to Nashvinder Singh, Engineering Proposal Coordinator and our very own Technical Writer.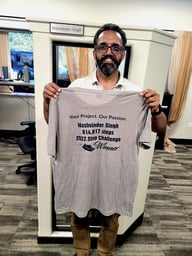 With a healthy dose of competition and teambuilding opportunities, the company also generously provides us Nor-Calians with a membership to a local gym. Employees are found exercising before and after work as well as on their lunch breaks.

Let's Eat!
Food is always a favorite topic around these parts and every Monday, our offices get stacked with fruit for Fruit Mondays! Sure, we also have Ice Cream Wednesdays…There has to a balance after all. We found that eating fruit and other healthy snacks while on the job provides a boost of energy and helps curb the appetite throughout the day.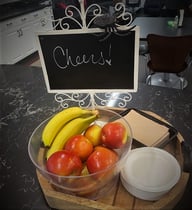 In the Zen
Whether it's 15 minutes of meditation or a 30-minute mid-day yoga practice offered, us Nor-Calians know how to relax. These sessions increase workplace mindfulness, reduces employee stress, builds morale, and just creates good vibes between our co-workers.

Get Outside!
Throughout the day we are presented with constant sensory overload with our flashing screens and electronic device notifications. Ongoing overstimulation may raise stress levels without even realizing it. Stepping into nature can offer a mental and emotional refuge that allows us to recharge. Our offices are nestled between rivers, lakes, trails, and mountains in El Dorado Hills, CA. The surrounding location provides ample opportunities to get outside when we aren't at the office. We are an eclectic mix of mountain bikers, trail runners, off-roaders, hikers, roller skaters, stand up paddle boarders, and kayakers. There really is no limit to our outdoor fitness fun!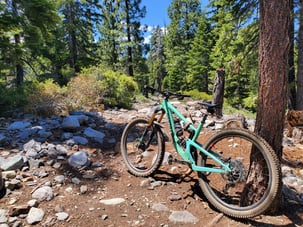 Nor-Cal Controls believes in maintaining workplace wellness that assists with increasing employee productivity, enhancing engagement, and improving the overall health and happiness in the workplace. Learn more about our company perks and/or reach out to chat about your next big project!
Header image: Lake Margaret, Kirkwood, CA. Photo by Alisyn Gularte
Bike image: Angora Ridge Trail, South Lake Tahoe, CA. Photo by Chris Reclusado