A Power Plant Controller (PPC) is used to regulate and control the networked inverters, devices and equipment at a solar PV plant in order to meet specified setpoints and change grid parameters at the Point of Interconnect (POI). Site operators can communicate these setpoints and parameters to the PPC either directly, or more commonly through a SCADA system.
In essence, a PPC is a means to control plant behavior in terms of production levels, revenue, compliance and grid stability.
Though the specific requirements vary by system, most PPCs can regulate these parameters:
Voltage
Frequency
Reactive power
Active power
Power factor
Ramp control
There are maintenance applications as well. Using the PPC, operators can perform remote starts/stops or other troubleshooting actions on inverters, trackers, breakers and other equipment to assist the field technicians.
When is a PPC required for a solar PV plant?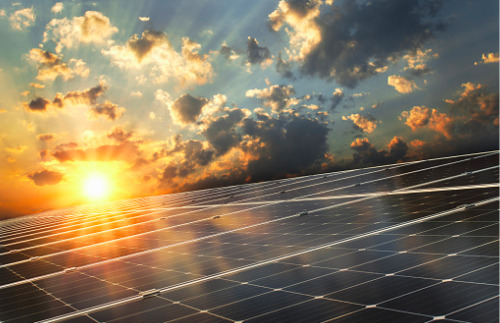 The larger the plant, the higher the likelihood of a PPC requirement.
Utility scale plants have Power Purchase Agreements (PPAs) and Interconnect Agreements (IAs) that explicitly require the ability to curtail or to control to a certain power factor. These functions require a PPC. Lower megawatt sites that aren't subject to these agreements generally just turn on the inverters and plant equipment and let them self-regulate their outputs.
While there's no standardized capacity threshold, most sites above 10 megawatts require a plant controller. However, there are also some sites that are slightly above 5 megawatts which do. Once a site hits 15 or 20 megawatts, the requirement for a plant controller becomes common.
What is the difference between a PLC based controller and a PC based controller?
A Programmable Logic Controller (PLC) is a hardware that controls devices or processes based on pre-programmed, closed-loop logic. A PC-based controller is a software that is installed on a server or PC that is able to run on Windows, Linux or other Operating System (OS).
At Nor-Cal Controls, we predominantly offer GE PLC hardware-based controllers for our systems. Our reasoning is that if a server or PC is compromised and goes down, a PC-based controller will no longer be intact, functional or operational. That can cause non-compliance issues with the PPA or IA. A conventional PLC can keep operating even if a server goes down due to its pre-programmed automatic function.
However, physical PLCs do come at a higher initial cost than PC-based controllers.
Does a PPC only require necessary hardware, or is software needed as well?
A PPC typically requires both hardware and software.
For the Nor-Cal Controls PPC, most of the time we include a specific controller software on the servers. That's the main option we supply to our clients—hard software keys, or software tokens, for our GE systems.
However, there are other options, such as integrating a USB hasp key onto the servers. This allows us to supply a temporary key to be able to update and manipulate the PPC software. This is helpful if, for example, a technician needs to be dispatched to the site.
What are the typical control requirements for solar PV sites?
The typical control requirements are anything involving production, in terms of megawatts and mega-VARs, (active and reactive power).
Optimally, a solar PV plant appears to the grid as a single, unified source of power. The goal is to maximize power output (and, therefore, revenue) while supporting a stable and reliable grid. Plants can accomplish this by regulating active and reactive power through the following controls.
Active Power Control (APC)
Let's say you have a solar PV plant rated for 100 megawatts but need to temporarily scale down production to a new setpoint of 50 megawatts. The new setpoint is entered via the SCADA system, prompting the PPC to interact with the field inverters, devices and equipment to ramp down production and hit that new setpoint.
This is especially important for California plants participating in the real time energy market through the CAISO Automated Dispatch System (ADS). Plants must be able to respond to curtailment requests from the ISO and adhere to ramping requirements.
Frequency Control
This is directly related to the real power output of a solar farm. Frequency control adjusts the active power in response to high or low frequency events.
Automatic Voltage Regulation (AVR)
Nearly all utilities and ISOs require plants to stay within a certain voltage range in order to support grid stability. This is done by regulating reactive power through AVR control. The requirements vary slightly by location and jurisdiction.
Power Factor Control
Power factor control is an additional requirement in controlling reactive power, making sure that the plant can stick within a leading and lagging 0.95 power factor.
VAR Control
VAR control involves the regulation of direct reactive power from the solar plant and inverters, expressed in kilo-VARs (kVAR) and mega-VARs (MVAR).
At what point should you determine automated control versus manual control?
Most controls functions in a solar plant can be automated. However, there are certain functions that shouldn't or can't be automated.
For instance, when there's a need to close the breaker at a substation, that task is something that should be done manually (in person or through a SCADA interface). The plant may need to be taken out of automated control for maintenance events. If field technicians need to troubleshoot specific inverters or trackers, do swap-outs on inverters or tracker systems, or change up components, the plant should be in manual mode.
Are there any control limitations based on the on-site devices selected for a project?
Most of the sites that utilize our PPC are able to operate the same way. There aren't too many limitations.
It is necessary for the PPC to interface with different brands of inverters (SMA, TMEIC, Power Electronic, etc.).
Each of these have slightly different controls within their system. Some will have better functionality and be more reactive to our PPC commands. To that point, there are some limitations per device, but never anything that limits the base modes of control or the ability to meet necessary requirements.
At what point should tuning enhancements be considered for a project site? Are they needed?
Tuning enhancements may be needed if, after the site is online and producing power, something goes amiss—for instance, some inverters begin acting oddly or the plant starts to act a little bit differently than anticipated.
Maybe the plant is ramping up too slowly, or not fast enough. Perhaps the voltage isn't quite getting there and needs a boost to meet the setpoint. These scenarios may require tuning enhancements.
Sometimes O&M providers will request updates to tune the controls to meet their requirements or expectations.
Tuning requirements can also change if the utility updates their requirements or makes a different request to the owners of the solar farm. For instance, a utility may become more stringent in their requirements. This requires the operators and owners to make their plants and plant controllers slightly differently tuned so they can adhere to these new requirements.
How can Nor-Cal help EPCs and owners in meeting any project specific PPC scope requirements?
Nor-Cal can provide all of the data acquisition and monitoring and controls for solar farms. Not only do we focus on the control systems, we can also supply the HMI and the operator interface. We encompass all that into a system to operate the entirety of the solar farm, and to make sure that they're able to connect to the grid and meet those requirements.
EPCs and owners often have questions on whether we will be able to meet specific IA or PPA requirements. We use our expertise and due diligence to review the specifications, make sure our PPC can adhere to those rules, and then provide a Nor-Cal solution. This is helpful to EPCs and owners who are needing answers to these complicated questions. Some are in a bind and need a PPC implemented quickly.
What are some exciting developments on the horizon when it comes to PPCs?
One of the things that Nor-Cal is very excited about is the upcoming implementation of micro grids and battery storage systems into our control system. This will be extremely helpful for our EPCs and others to use.
Contact Nor-Cal Controls for a turnkey control system that's customized to your needs.
Nor-Cal has many years of project experience (over 7GW worth of projects across the United States successfully commissioned to date), meaning we can help you determine the best system for your solar PV project. Our turnkey solutions are open source, readily scalable, flexible, and completely customized to handle your current and future needs.
Schedule a call with us today to learn more.