by Kyle Cooper with Cypress Creek Renewables
Many solar PV owners and operators face constant challenges resulting from lack of standardization across their portfolios. Let's look at the impact of this lack of standardization as it relates to data, DAS and SCADA, as well as potential solutions. As a case study, we'll use Cypress Creek Renewables' standardization journey.
In 2018, Cypress Creek Renewables (CCR) standardized operations across its 2.8 GW portfolio. Nor-Cal Controls, Power Factors and GridSME worked together to provide a cohesive solution that helped improve CCR's operational efficiency from the enterprise down to the local site level.
CCR Case Study: Rapid Growth Led to a Large and Disparate Portfolio
From 2014 to 2018, CCR experienced rapid growth in its number of solar PV sites, MWs and personnel.

The growth characteristics were inherently unstandardized. The fleet grew through M&A (FLS, late stage acquisitions, etc). Multiple EPC firms were enlisted. And CCR had few design specifications as related to DAS/SCADA installation and vendors.
The result? Disparate data, DAS and SCADA.
By mid-2017, CCR Operations and Asset Management were using 13+ platforms, including Duke Energy DAS, Draker, Meteo, Also Energy, Fronius Portal, Skytron, SEL HMI, Wonderware, Ignition, Trimark, Locus, GPM and GE Cimplicity. While each of these platforms had strengths and weaknesses, the real problem was that they were all different. One platform was geared to real time ops, another to Asset Management, and yet another to long term analysis. Each platform's trending, alarming, analytics, and access to data varied significantly.
Further complicating matters, each EPC or DAS/SCADA vendor had a different methodology for local configuration. There were dozens of differences, ranging from the types of switches, how the equipment was networked, the type of hardware used, and the install practices. Almost every site was unique.
Why is disparate data, DAS and SCADA a problem? What are the benefits of standardizing your fleet from an owner, operator and asset manager perspective?
Operational Efficiency
A lack of standardization slows down all processes. Without operational efficiency, owners must staff differently to accomplish required functions such as reporting and monitoring. Workers must train on multiple setups, dramatically slowing their proficiency development. Differing setups greatly impact the speed and efficiency of local and remote troubleshooting during failures.
Operational Excellence
Consistency makes sites perform better, and is critical for fleet financial performance. Owners need consistent KPIs and analytics to perform true site-to-site comparisons to judge performance. Improved analysis leads to improved facility optimization.
Many organizations burdened by data overload are at huge risk for HU events due to incorrect problem analysis or operator error. Standardization gives operators the ability to rapidly identify and diagnose failures through consistent HMIs and alerts.
Risk Mitigation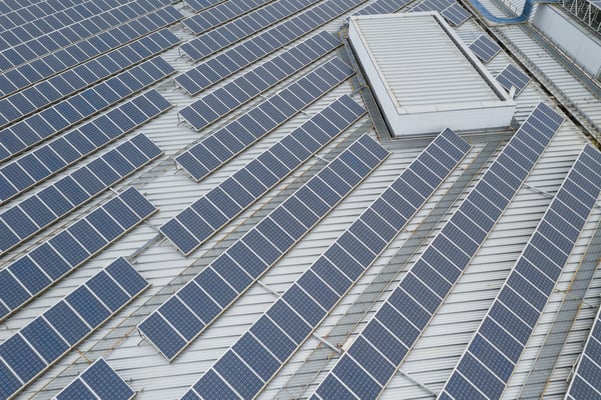 For the owner, a lack of standardization can result in two specific risks. First, the rapid obsolescence of IT equipment and disparate equipment selections complicate spare strategy. Second, without consistent data Asset Management will have trouble providing independent oversight of the O&M group.
For the operator, risks come from external threats, reduced vendor support, and noncompliance. Responding to IT equipment vulnerabilities is incredibly difficult when each site requires its own specific CVA. With equipment divided across several vendors, support leverage is reduced by lack of scale. HU events impact the ability to manage projects in a compliant manner.
CCR Case Study: The Solution
The good news is that these problems are solvable. Despite its vast and disparate portfolio, CCR was able to implement an effective strategy in approximately 6 months! GridSME rolled out an integrated Operational Tech approach and updated compliance program. Power Factors integrated over 2 GW onto an enterprise data management solution. Nor-Cal Controls integrated all SCADA facilities into a singular control environment. The team standardized all new builds and even retrofitted existing equipment.
How was all this possible?
Steps to Standardization Success
Identify partners and experts. This group can help you articulate concerns, as well as identify solutions and associated costs. Standardization projects require close coordination between stakeholders and vendors. The right partners are key to your success!
Change the conversation. The most common question—or objection—is cost. However, what are the costs of lowered operational efficiency (staffing), lowered portfolio performance, human performance issues, or impacts from external threats and compliance issues? Ultimately, it's not a matter of whether you can afford to standardize, but whether you can afford not to. Identify needs and how, specifically, the project will meet them.
Approach from a Project Management perspective. Clearly outline needs (specs for hardware, contractual scope). You need a point person, check-ins, milestones and updates. This will empower you to meet deadlines and ensure success.
Considering standardizing your fleet wide SCADA? Contact Nor-Cal Controls.
Nor-Cal has many years of project experience (over 6 GW worth of solar PV projects successfully commissioned to date). We can help you evaluate your options for better ROI, reduced TCO, and greater efficiency. Schedule a call with us today.