The main benefit of Nor-Cal Controls (Nor-Cal) Solar PV Operations (SCADA training) is simple: self-sufficiency. By understanding the workings of SCADA systems inside and out, operators can truly take ownership of their projects post commissioning and during the operational phase.
Nor-Cal was founded in 2006 on the principle of empowering our customers to be as self-sufficient as they want to be. Some SCADA providers want their customers to be dependent on them through service contracts and software licenses. We want our customers to have the knowledge and freedom to make modifications to their systems. While we offer troubleshooting and support services for customers who want them, customers don't have to rely on us if they don't want to. It's all up to them.
One way we empower the solar PV industry is by providing turn-key, open architecture based SCADA systems. The other is through education.
We began with training for our own customers, but have expanded to offer Solar PV Operations training to anyone in the industry who wants it.
Why did Nor-Cal decide to get into offering training solutions and services?
When we started doing renewable energy projects around 2011, we began offering project-specific training for O&M providers as a turnover for our commissioned systems. They would then be required to take over the ongoing operations and maintenance of the systems that we had installed and deployed in the field.
Customers began requesting additional training for their systems—often for new operators they would hire. We realized there was a real gap in the market for solar PV plant operations training services. We decided to step in to fill that gap.
A little over two years ago, we began offering our Solar PV Operations Training class. We created a formalized curriculum around the training topics our customers wanted and regularly would request. We've refined and enhanced that curriculum over time.
What kind of training does Nor-Cal offer?
3-Day Operator Fundamentals Course
This is our foundational course, offering a deep dive into operator fundamentals as they pertain to SCADA systems. It is held quarterly at the Nor-Cal Controls Training Facility in Northern California. We partner with GridSME and Power Factors to cover NERC, Grid, SCADA and fleet management. The training is system agnostic, meaning the principles and topics apply to any SCADA system hardware and software.
Topics
GRID/NERC 101
Presented by GridSME
Electrical Systems
System Operations
NERC Functions
NERC Compliance
Operations Planning
Forecasting
SCADA 101
Presented by Nor-Cal Controls
Introduction to SCADA
How SCADA Is Used
SCADA Architecture
SCADA Protocols
HMIs and Data Visualization
Historian Overview
Network Overview
SCADA Implementations
Monitoring & Analytics
Presented by Power Factors
Introduction to Plant Monitoring
SCADA vs. Plant Monitoring
Event Management
Analytics—Basic and Advanced
Reporting—Basic and Advanced
Nor-Cal's portion is the SCADA 101 class. It is a solid overall introduction into SCADA systems for solar PV applications, and is helpful for all types of solar industry professionals. It covers the overall architecture and design, the overall scope as it pertains to solar PV power plants, the hardware and software, networking, operations, alarming, and some troubleshooting techniques. The SCADA 101 series of articles on our blog gives a good overview of the training content.
Custom & Advanced SCADA Training
We offer advanced and custom SCADA training by request. These training sessions are offered onsite at the customer's location or in small groups at our facility. There is a base curriculum of advanced training topics that customers can choose from, but in addition to that, we work with trainees on their specific projects and special requests. This includes hands-on troubleshooting, consulting, and project-specific coding, communication protocols and other components.
What about DAS training for solar PV?
We offer basic and advanced DAS training by request. Plans are in the works for regularly scheduled DAS training classes, similar to our quarterly held SCADA classes.
Who can benefit from our Solar PV Operations training?
EPC contractors, asset owners, operators, developers, maintenance field technicians, and other solar industry professionals can all benefit from our Operator Fundamentals course. Anyone working in renewables—specifically in solar and/or storage projects—who wants to understand more about what the SCADA scope entails will find it valuable. All that's required to take the course is a basic understanding of power generation and solar PV projects.
Are there any certifications offered by taking the courses, and how would it benefit the owners, operators and people attending?
We currently offer a certificate of completion for the Operator Fundamentals course. Our goal as we build out our training curriculum is to have a variety of classes and levels, with different certifications for different levels. We want to help operators get certifications depending on how in-depth they need and want to go in their training. This will not only help in enhancing their knowledge base, but will also help increase their chances of relevant job positions within the industry.
Who leads the training?
Bob Lopez, Nor-Cal Controls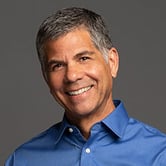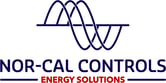 Robert "Bob" Lopez is CEO and Lead Technical Advisor of Nor-Cal Controls. Bob founded Nor-Cal in 2006 with the passion to provide customer-focused automation and controls solutions that truly serve the client. Bob's 35 years of power generation experience span both renewables and traditional controls. Early in his career at General Electric (GE), Bob worked as a Turbine Controls Engineer, traveling across the U.S. doing turbine controls start up and support work. The vision for Nor-Cal was sparked while Bob was working for Calpine Corporation (IPP) handling specialized control support requests. Nor-Cal's overall vision is not to be the biggest or most profitable power generation controls integrator in the industry, but to be the best. With this unwavering conviction, Nor-Cal consistently outperforms its competitors and continues to bring Bob's founding vision to life.
Tim Van Blaricom, GridSME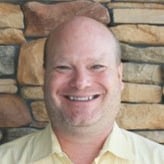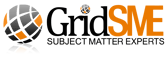 Tim Van Blaricom brings over 32 years of power generation and electric industry experience leading improvements for and implementing change in power system and market operations at both the bulk and distribution levels. His career has included many different facets of power system and market operations giving him unique insight into many of today's challenges and opportunities. His strong operational background includes roles in nearly all facets of generation, transmission and control center operations. He is an advocate of preparation and personnel training, tools that work and a focus on how to better the operational aspects of running the grid. Tim's background also includes NERC Reliability Standards programs implementations. He is focused on pragmatic solutions that work and is a frequent advisor to many organizations looking for assistance in managing change. At GridSME, Tim leads the NERC Compliance Services group. Many aspects of power operations are included here with efforts towards regulatory compliance, technology implementations and operational best practices.
Steve Hanawalt, Power Factors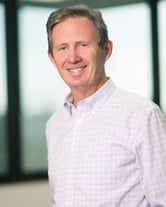 Steve Hanawalt has worked in the energy industry for over 35 years. Steve joined Calpine in 1999 to develop its Plant Optimization business unit where he was responsible for optimizing the thermal performance of 25 GW of combined cycle power plants. In 2007 Steve joined SunPower Corporation as Global Vice President of O&M and was responsible for managing the world's largest PV power fleet. Steve and two other industry veterans started Power Factors LLC in 2012. Power Factors provides an asset performance management software service to over 25 GW of clean energy assets around the world. Steve received his BS in Mechanical Engineering from UC Berkeley.
When are the training sessions and how can I register?
You can see all the upcoming training dates and register for classes on our training page. We hope to see you there!
If you have questions about solar PV operations training, contact Samantha Scott at (916) 836-0800 ext. 108 or email training@norcalcontrols.net.